Saba Qamar the famous badass actress ever! She's the most rebellious actress that Pakistani TV has ever witnessed. She's talented and beautiful. She started her career in acting and has been doing TV dramas for a very long time but recently she did a movie in Bollywood. Where she shared the screen with non-other than the very graceful Irrfan Khan. The movie is called "Hindi Medium" and it was a pretty big hit. Saba's Bollywood debut proved to be a very thoughtful project that she took.
However when Saba played the role of Qandeel Balouch in the drama serial "Baaghi" people were nothing but shocked beyond belief. Saba's acting in Baaghi was something that everyone who knows Qandeel should witness. Her badass acting totally matched with her personality. She's never afraid to play a role that challenging and different from her previous work. And she did that again. This new photoshoot of Saba is making people question her morals, religion, tameez, tehzeeb and what not. In this photoshoot Saba is smoking  a cigarette and wrote a caption which reads:
Mard peeyein toh wah
Hum peeyein toh haaaa
Tum khao toh chips
Hum khaain toh aaloo
Smoking is injurious to all, not only to women.
Haww hayee!
Boss lady!
A true DIVA!
She's royal!
Here's to all the people who loved her!!
She's a true slayer!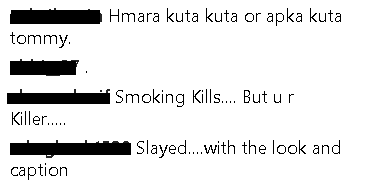 Superb!!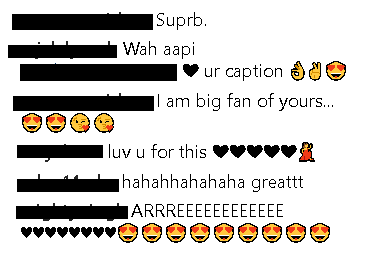 And here are the ones who never seem to be happy with anything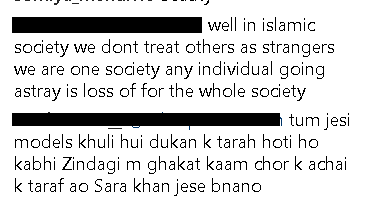 So, the game on the internet is always clashing and turning the tables. If 80 people like a celebrity there would always be 20 people who would spread hate and nothing good. Well, Saba's doesn't give a damn about it and is very confident in each of her moves. Have anything to add to the story?? comment below to let us know. Cheers. ?